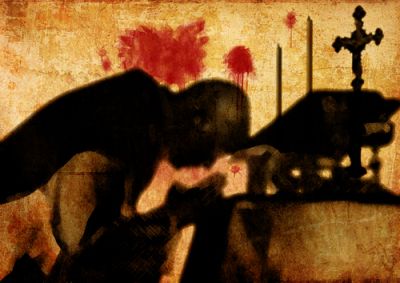 In July, the State Department hosted its first-ever Ministerial to Advance Religious Freedom. Over 350 activists and government leaders from 80 countries came together to identify global challenges to religious freedom, to develop responses to persecution based on religion and to share new commitments to protect religious freedom. Although many have criticized this administration and its approach to immigration, the conference seemed to have many good outcomes.
The diverse list of attendees encouraged networking between people who might never have met. People from all faiths and even those with no faith were invited to attend. Some of the guests came from countries that aren't known for religious freedom, such as Uzbekistan, Kazakhstan and Bahrain. People not only talked with each other, but they also brainstormed ideas on promoting religious freedom.
Critics are concerned that the Trump administration isn't consistent in dealing with religious freedom. US officials have praised international leaders who are responsible for human rights abuses. In a recent NATO meeting, Trump seemingly supported Turkey's president, Recep Tayyip Erdogan, by giving him a fist-bump. And yet, Trump has also condemned Turkey for jailing American pastor Andrew Brunson. A few days following the conference, two Turkish officials were sanctioned for their role in imprisoning Brunson.
There are other concerns about separation of church and state. The conference was not directed at one religion, so it really doesn't violate the First Amendment, but it depends on how the task force moves forward with its mission.
Rwanda Church Persecutions
At the same time that so many people around the world are looking to improve religious freedom, the country of Rwanda is implementing new procedures that could crush all faiths within its borders. There is a crackdown on unsafe structures, but many believe it's a movement by the government to close down places of faith and move the country toward secularism.
Rwandan officials have closed over 8,000 churches since the beginning of the year. Muslim and Christian churches are both being affected. Many of the churches do not meet the requirements in the new directive. Church pastors now need to have a theology degree from an accredited institution. Only institutions that also teach science and technology can teach theology, which has left many of the Bible schools and theological centers invalid.
Churches are being condemned if they don't have lightning conductors or if the inside walls are not plastered and painted. Government officials are shutting down buildings that don't meet specific roofing or building requirements. One church was shut down because the toilets were not a certain distance from the church entrance. Church access roads need to be paved.
The Rwanda constitution grants its citizens a right to religious freedom in article 37 of their 2003 constitution. However, the new government is very secular and seems to want to restrict church attendance. The ruling political party holds compulsory meetings on Sundays, when many try to attend church. Government officials are closing main roads two Sundays each month, making it difficult to get to church. Muslims are being banned from using loudspeakers to call worshippers to prayer.
Religious Persecution Is a Huge Problem
Another group has petitioned the White House to intervene in the Chinese imprisonment of North Carolina pastor John Cao. Cao is serving a seven-year prison sentence for "organizing illegal border crossing" while he was building schools for Myanmar children.
Nepalese Pastor Sagar Baizu was attacked and assaulted for his faith. His attackers warned him that they "would blast . . . all churches with bombs and shoot . . . all your leaders." The attack left him dazed and confused. He needed medical attention, even though injuries were not visible.
This list could go on. Religious persecution is a huge problem in the international community. The conference may be problematic on many levels, but it could also have a positive impact.