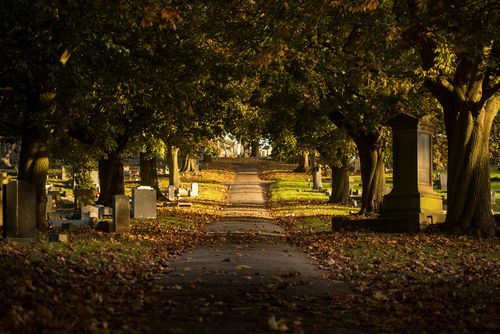 When loved ones die, the task of planning the funeral often falls on those closest to them. This can be an overwhelming process. Grief can make even the simplest tasks more difficult, and planning a funeral is not always an easy thing to do, especially if you've never done it before. Here are some step-by-step guidelines for making it through the process.
First Calls
The first step is often one of the hardest. Many people will want to attend the memorial service, so they must be informed about the death. Some people are tempted to make initial announcements via social media, but this often comes across as callous, so it's advisable to avoid it if possible. Those who were close to the deceased deserve the courtesy of a phone call.
This doesn't mean that one person has to make all the calls. Gather a team of people who will help out, and delegate some of the communication to them. You may even establish a calling tree, asking those you speak with to spread the news to people they know well, allowing you to remove them from your own list.
Personal Wishes
Many people make their own wishes for their funerals clear before their deaths. They may even make prepaid funeral arrangements. If you are not the next of kin, talk to the family or the person's pastor to see if such a plan was made. This makes the process a lot easier. Even if there are no detailed written accounts, it may be helpful to talk to family and close friends to determine the type of service the deceased wanted.
Funeral Arrangements
You will need to schedule a consultation with the minister who is presiding over the funeral so that he or she can draft an appropriate script for the service. The point of this meeting is for the minister to get to know the person who has died better. There are several things you should expect to discuss during this meeting:
Date of birth
Surviving family members
Church and community memberships
Personality traits
Hobbies
Significant life events
You can also discuss the type of service you want to have. A traditional service typically involves having the casketed body present, whereas a memorial service takes place separately from the viewing (if applicable). Are you having the service at the funeral home, in a church, or by the graveside? Finally, you must set a date and time for the service before the meeting concludes.
Resting Place Confirmation
The funeral director can help with arrangements for the final resting place. He or she can also help you select a casket or urn, depending on how the body is meant to be housed. If the deceased is being buried in a cemetery, it is crucial to confirm that everything is in place for the burial to happen.
Communication
Finally, after all the arrangements have been made, you must communicate the details as quickly as possible. Traditional funerals tend to happen within a few days after death, so time is of the essence. At this point, a social media post is appropriate, as this is the easiest and fastest way to get information to as many people as possible. It's a good idea to still call close friends and family before posting, though, so that they get the update first.
Planning a funeral isn't fun, but it is a necessary skill to learn. Almost everyone is going to be in charge of making funeral arrangements at some time in their lives. Having a checklist to get you started when it is your turn can help ease some of the stress of this difficult task.