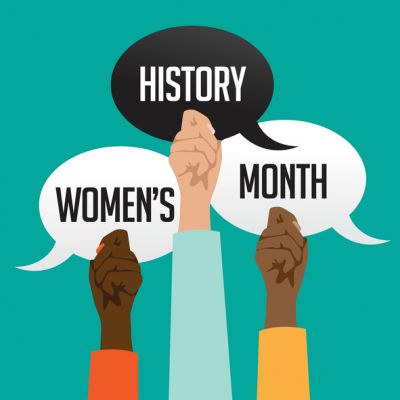 March is Women's History Month. January 30 to April 4 is internationally recognized as a Season of Nonviolence. Let's take a look at the 1946 Nobel Peace Prize recipient, Emily Greene Balch. If you've never heard much about Balch, you're probably not alone. She was an American leader of the peace movement, but never really gained the recognition that Jane Addams did, even though the two were contemporaries and good friends.
Who Was Emily Balch?
Balch's family lived in a suburb of Boston. They were fairly wealthy. Her father served as a secretary to United States Senator Charles Sumner, a leader in the anti-slavery movement. Emily attended a private school as a young girl, as was common for an upper-class female. She graduated from Bryn Mawr College in 1889 as a member of its first graduating class. Her focus was economics, but she was also interested in social work.
Balch's post-graduate work included research and study in Paris about public assistance and the poor. When she returned to America, she worked in settlement houses for a time. However, she returned to academia and finished her formal studies to become a professor at Wellesley College. Her compassion for and experience with the underprivileged gave her an advantage in the classroom. She was a popular teacher because she could speak so eloquently about the disadvantaged.
Balch wasn't just teaching in the late 19th century. She served on municipal boards and state commissions that focused on children, immigration and industrial education. Women's suffrage was an important issue at the turn of the century. Balch fought for women's rights, for racial justice and for better labor conditions. Her biggest contribution might have been in her research. She was responsible for a major sociological study about Hungarians and Austrians who immigrated to America.
Turning to the Peace Movement
When World War I broke out, Balch became a political peace activist. Her first major international role was as a delegate to the International Congress of Women in 1915. This organization would later be renamed the Women's International League for Peace and Freedom (WILPF). Balch served as the secretary-treasurer, working diligently by providing peace education, setting up refugee centers and preparing peace proposals. She gave up her post in 1922 but returned to it in 1934, this time acting as secretary without any financial remuneration.
Balch worked extensively with the League of Nations in disarmament, drug control and aviation. She is responsible for setting up new branches of the WILPF in 50 countries. Although she opposed war, her efforts supported the rights of conscientious objectors in wartime. In 1926, she was part of the team that investigated conditions in Haiti and helped to write the committee's report. In the 1930s, she turned her efforts to the victims of Nazi persecution.
Balch's Legacy
In 1946, Balch won the Nobel Peace Prize with John Raleigh Mott, a man known for strengthening student organizations that worked toward peace. She was honored for her work with WILPF. The money that she earned from the prize was donated to the WILPF. During her acceptance speech, she said, "We are not asked to subscribe to any utopia or to believe in a perfect world. We are asked to equip ourselves with courage, hope, readiness for hard work and to cherish large and generous ideals."
Emily Balch lived out her ideals until she died. In her 70s, she helped to relocate the Japanese-Americans who had been forced to live in concentration camps during the war. She died at the age of 94 in 1961.
Balch was probably one of America's first career women. She was a social reformer, a college professor and an international political activist. Her hard work should be remembered during this season of women's history and nonviolence.