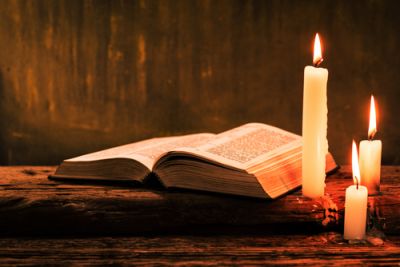 As you're thinking about New Year's resolutions and making changes to your life, consider one of these inspirational books that will help you take the next steps.
"The Wisdom of Sundays: Life-Changing Insights from Super Soul Conversations" by Oprah Winfrey
This book takes you through 10 meaningful conservations between Oprah and some of the most-admired visionaries of today. Shonda Rhimes, Elizabeth Gilbert and Cheryl Strayed talk about faith, spirituality and possibilities with Oprah. It's an astounding book with beautiful photographs that you will treasure for its insights for years to come.
"Judgment Detox" by Gabby Bernstein
Bernstein is a New York Times bestselling author who co-hosted the Guinness World Record largest guided meditation with Deepak Chopra. In this book, she offers a concrete action plan to help rid yourself of negative beliefs that hold you back from living your best life. She believes that you can have better relationships and improved health when you eliminate the draining thoughts that keep you down.
"Good Days Start With Gratitude: A 52 Week Guide To Cultivate an Attitude of Gratitude: Gratitude Journal" From Pretty Simple Press
Gratitude has been shown to change lives. This journal gives you a place to write down what you're thankful for each day to help you focus on your blessings. It's an easy way to start your day while you're having a cup of coffee or hot tea. Look for a kid's edition to help your kids think about their own blessings and appreciate what they have.
"Year of Yes" by Shonda Rhimes
Rhimes has created some of today's most successful TV series. She is a funny memoirist who goes into detail about how she got outside of her comfort zone by saying "yes" to what scared her. If you live in fear, take a chance on this book to help you become a better person by saying "yes."
"Tribe of Mentors: Short Life Advice From the Best in the World" by Tim Ferriss
For this book, Ferriss asked some of the world's most impressive performers how they achieved success. Their stories are featured in short vignettes you can read on your break or just before bed while you're unplugged. You'll learn from people who are living their best life, like tennis champion Maria Sharapova or Humans of New York creator Brandon Stanton. It's part inspiration and part motivation to get out and follow your dreams.
"Braving the Wilderness: The Quest for True Belonging and the Courage to Stand Alone" by Brene Brown
Brown has a list of self-help books that will change your life. In "Braving the Wilderness," she writes, "True belonging requires us to believe in and belong to ourselves so fully that we can find sacredness both in being a part of something and in standing alone when necessary." If you need convincing that she has a lot to say, look for her YouTube video on shame and empathy. It will take you about three minutes to watch and help you understand the difference between empathy and sympathy and how you can care for someone without rescuing them.
"Anxious for Nothing: Finding Calm in a Chaotic World" by Max Lucado
Lucado is one of the most popular religious authors of today. This book takes you into the scripture that says, "Do not be anxious about anything," from Philippians 4:6–7. While it's written for a Christian audience, Lucado has a tone that can help you see and understand how scripture can give you freedom and joy. Anxiety and stress are two of the biggest issues for most people. Take back your life when you learn from a man who has reached over 120 billion readers through his books.
The New Year will be here soon, so it's time to start thinking of resolutions and ways you can improve your life. Check out these books for inspiration and motivation so you can start the New Year with a purpose.