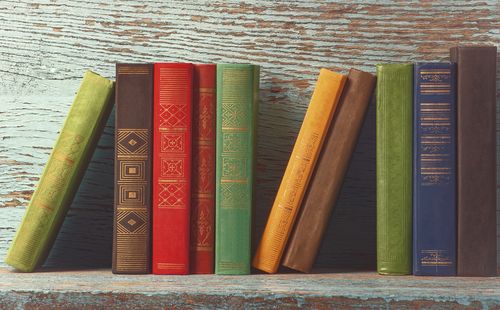 Even if you couldn't make it to the beach for a day of summer reading this year, you can still pick up a great diversity of books that will help open your eyes to the experiences of others.
Joy Harjo — Poet Laureate
It's hard to choose just one book from the first Native American United States Poet Laureate. Her poetry is honest and raw, if not a little eccentric, as well as abstract and spiritual. She has written fiction and poetry books for children and adults. Harjo is a political activist for Native American affairs. She has given a voice to Indigenous peoples. Pick up one of her anthologies and read it when you're sitting in nature and have time to focus on the meaning.
"An American Sunrise: Poems" (2019)
"Conflict Resolution for Holy Beings: Poems" (2015)
"Crazy Brave: A Memoir" (2012)
"Born with Wings: The Spiritual Journey of a Modern Muslim Woman"
Published in 2018, this memoir by Daisy Khan outlines an interesting journey. As a child, she attended a Catholic school for girls, even though her family was Muslim. She was sent to the United States to attend a Catholic high school in a Jewish community. When she became an adult, she married an imam. She has gone on to become an advocate for girls, women and men in her community.
"You Can't Touch My Hair: And Other Things I Still Have to Explain"
Author Phoebe Robinson is a comedienne and podcaster who discusses race and feminism in this 2016 collection of essays. She gets rave reviews from Publishers Weekly — "Moving, poignant, witty, and funny…a promising debut by a talented, genuinely funny writer." The Los Angeles Review of Books says it reads more like a conversation. It's a book that is needed in this time of America's diversity being threatened.
"The Line Becomes a River: Dispatches from the Border"
Francisco Cantú worked as a border agent before penning this memoir, which was the winner of the Los Angeles Times Book Prize in Current Interest. It was published in 2018, and NPR and the Washington Post also named it one of their top books. Cantu discusses his work with the border patrol and return to civilian life. He can't seem to run away from how the border affects him.
"Fruit of the Drunken Tree: A Novel"
This 2018 debut novel from Ingrid Rojas Contreras is semi-autobiographical. It's two intertwined coming-of-age stories. One is the story of a sheltered young girl in Colombia who is semi-protected from Pablo Escobar's reign. The other story is of the live-in maid who comes from the slums. The two women face the violence together, learning to lean on each other. Women face their own demons during war and are often forced to make difficult choices.
"There There"
Tommy Orange won multiple awards for this novel that follows 12 Native Americans who are traveling to a powwow. They are each questioning their identity, but each individual has his or her own unique story that brought that individual to the event. It's an unforgettable story of how people are interconnected without knowing it.
"Beneath a Ruthless Sun: A True Story of Violence, Race, and Justice Lost and Found"
Gilbert King is a voice for racial justice and won a Pulitzer Prize for "Devil in the Grove." "Beneath a Ruthless Sun" tells the true story of a 1957 rape of a wife of a Florida citrus baron. She claims a Black man did it, but a mentally impaired 19-year-old white boy is sent away for the crime without a trial. A journalist pursues the truth and finds a conspiracy that rocks a community.
Read for Understanding
These books may not feel like summer reading, but given the climate of the nation, it's time to tackle the diversity gap that reveals underlying conditions that need to change.