How to get Ordained in Wyoming to Officiate
Written and reviewed by the wedding law liaison team at the Universal Life Church.
Welcome to the Wyoming marriage laws guide. Officiating a wedding is an incredible honor, but presiding also comes with a lot of responsibility - which is why we've crafted this page to provide guidance to couples and ministers alike. In order to ensure that everything goes smoothly on the big day, we encourage you to follow the guide below. It will explain how to become a wedding minister, how to marry someone, and how to make sure the ceremony is legal in Wyoming.
Here are the basic steps one must follow to officiate a wedding: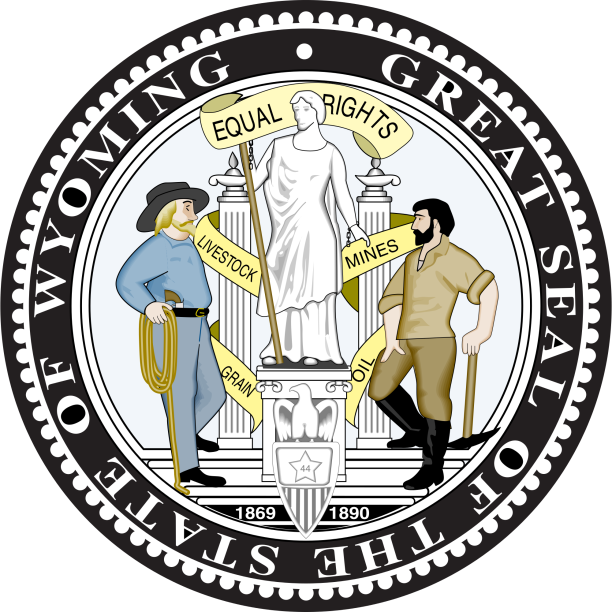 Getting Ordained in Wyoming

Becoming a marriage officiant with the Universal Life Church is easier than you might think. Our online ordination process is straightforward, fast, and completely free. Legally licensed ministers of the ULC perform countless marriages each year. Once you have your minister license in hand, officiating a wedding is right around the bend! Click the button below to get started.

How Do You Perform a Wedding in Wyoming

For starters, you'll need to contact the marriage licensing office in the county where the wedding will take place. You may be asked to show a number of items to verify your ordination status. Be aware, however, that these requirements often vary from county to county (which is why it's best to contact officials beforehand). Identify yourself as a minister and inquire about what documents the officials will need to see from you. Any documents or materials you might require are available in the Minister Store here on our site!

Select your county to view contact information for each office:

What Do You Need to Officiate a Wedding in Wyoming

Once you've determined what you need, simply log in to your account and order the materials from our online catalog. We usually advise our ministers in Wyoming to get a Classic Wedding Set. Although ministers are generally not required to register in the state of Wyoming, it's not uncommon for the county clerk to ask for proof of your ordination. Thus, it's always a good idea to have a hard copy of your credentials and letter of good standing on hand. Keep in mind that the couple may like to see them as well. Please place your order well in advance of the wedding to avoid complications.

How to Get a Wyoming Marriage License

Licenses are issued by the county clerk's office, and will be picked up by the couple. As a minister, it's your responsibility to understand how marriage licenses work in Wyoming and its individual counties. For example, if the couple plans to get a Laramie County marriage license, you should double-check if there are any rules specific to Laramie County.

In the state of Wyoming, the license is valid for 1 year. There is no waiting period between the time it is picked up, and when the ceremony can be legally performed. Finally, the signed marriage license must be returned to the issuing office by the expiration date.

Wyoming's Top Wedding Venue
Hereford Ranch

How Do You Officiate a Wedding?

Congratulations, you're ready to officiate the wedding! If you need any assistance in this important task, we encourage you to utilize the tools below. Created with our ministers in mind, they offer tips and helpful information for all aspects of performing a ceremony. Fun fact: many ULC ministers have become professional officiants using these tools as a guide!

Signing the Marriage License in Wyoming

After you perform the ceremony, you will sign the marriage license along with the couple and their witnesses. Your title is "Minister", the ceremony type is "Religious", and the denomination is "Non-Denominational".

For the address of ministry, list your personal ministry or home address. Do not put the address of the Universal Life Church's headquarters. You will not be required to provide a license number. Last thing: make sure the signed license gets re-submitted to the marriage office before the deadline!
Wyoming Marriage Laws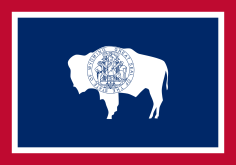 Marriage laws in Wyoming are primarily directed by Chapter 1 of Title 20 of the state code. This section defines those individuals authorized to perform a marriage in Wyoming, a group which includes ordained ministers of the Universal Life Church. We've reproduced the relevant portion below:
Universal Citation: WY Stat § 20-1-103 (2013) 20-1-103. License; required.

(a) Before solemnization of any marriage in this state, a marriage license shall be obtained from a Wyoming county clerk.

(b) Application for a marriage license shall be made by one (1) of the parties to the marriage before the license is issued. Upon receipt of an application, the county clerk shall ascertain by the testimony of a competent witness and the applicant, the names, the social security numbers of the parties who have valid social security numbers, residences and ages of the parties and whether there is any legal impediment to the parties entering into the marriage contract according to the laws of the state of their residence. The clerk shall enter the facts ascertained in a book kept by him for that purpose, except for the social security numbers which shall be provided to the state office of vital records and not made a part of the county public record. He may issue a license to marry and shall date the license on the date of issuance except as otherwise provided.

(c) Unless there is an order to waive the requirements of this section by a judge of a court of record in the county pursuant to W.S. 20-1-105, the clerk shall refuse to issue a license if:

(i) Either of the parties is legally incompetent to enter into a marriage contract according to the law of this state; or

(ii) There is any legal impediment; or

(iii) Either party is a minor and the consent of a parent or guardian has not been given.

(d) A marriage license obtained from a Wyoming county clerk shall expire one (1) year from the date the license was issued if the parties have not solemnized the marriage. The expiration date shall be shown on the marriage license. Upon expiration of a marriage license, the parties shall apply for and obtain a new marriage license before solemnization of their marriage in this state.

To view the in-depth wedding laws for Wyoming state:

Wyoming Wedding Laws