How to get Ordained in North Carolina to Officiate
Written and reviewed by the wedding law liaison team at the Universal Life Church.
North Carolina is a beautiful place to have a wedding, and as a minister you may be asked to officiate a ceremony there. If so, congratulations! This page contains all of the information you will need to know in order to do just that. It will explain how to become a wedding minister, how to marry someone, and how to make sure the ceremony is legal.
Here are the basic steps one must follow to officiate a wedding: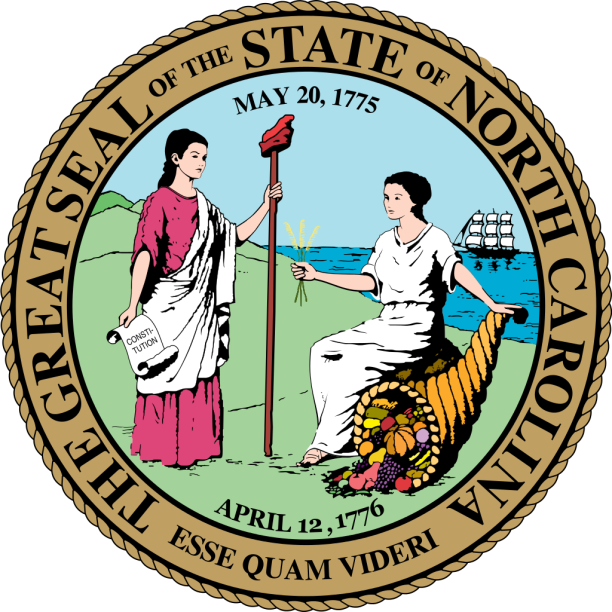 Getting Ordained in North Carolina

The Universal Life Church has developed a quick and easy online ordination process which will allow you to become a marriage officiant in a matter of minutes. The ULC has legally licensed ministers performing marriages all across North Carolina. Are you ready to join them? Click the button below to get started!

How Do You Perform a Wedding in North Carolina

First thing's first: contact the office issuing the marriage license. This will be one of the numerous Register of Deeds offices throughout the state. Let them know you are a minister officiating a wedding in the state and ask what documentation you'll need to perform the wedding. Typically, submitting your minister license to local officials is prerequisite for officiating a wedding. Keep in mind, any documents they might ask you to present can be ordered from the Minister Store here on our website.

Select a county to see contact information for each office:

North Carolina Wedding Officiant Requirements

Once you've spoken with county marriage officials, simply visit our website, sign in to your account, and order whatever materials you need via our online store. Many of our ministers in North Carolina have reported that the Ordination Set and the Official Letter of Good Standing are helpful to have on hand during this process.

Even if the office issuing the marriage license does not require proof of your ordination, it often gives the couple peace of mind to know that their wedding minister has proof of ordination with them just in case. It might also come in handy if you plan on performing more than one wedding (which many ULC minister do). Remember, it's best to order your materials well in advance of the ceremony.

How to Get a North Carolina Marriage License

Although it is the couple's job to pick up the marriage license, as a minister you should still have a solid understanding of the rules governing marriage licenses in North Carolina and its individual counties. Let's say the couple is planning to get a Wake County marriage license, for example. The minister ought to fully comprehend all of the specific rules pertaining to weddings in Wake County that the couple might not be aware of.

In North Carolina, marriage licenses are valid for 60 days. There is no mandatory waiting period; the license is valid immediately after being issued. Finally, once the ceremony has been completed, the signed marriage license must be returned prior to its expiration.

North Carolina's Top Wedding Venue
The Hall And Gardens At Landmark

How Do You Officiate a Wedding?

After all the paperwork is in order, you're ready to perform the wedding! If you need any assistance in this task, don't hesitate to explore the tools linked below. These carefully-tailored resources provide useful information and tips on all aspects of performing a wedding ceremony. Constructed with ULC wedding officiants in mind, they include everything you'll need to plan the perfect ceremony.

Many ULC ministers have used these same resources for guidance when becoming professional officiants!

Signing the Marriage License in North Carolina

Now there's just one final step - but it's an important one! After performing the wedding, you must sign the marriage license (along with the couple and their witnesses). Your official title will be "Minister"; for ceremony type, put "Religious", and for denomination, write "Non-Denominational".

Under address of ministry, list your personal ministry or home address. Do not put the address of the Universal Life Church. No license number is required. Lastly, don't forget that the signed license must be turned in to the marriage office before the deadline passes!
North Carolina Marriage Laws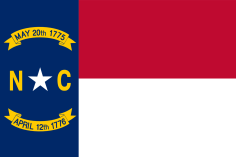 North Carolina marriage laws are governed by Article 1 of Chapter 51 of the state code, which delineates who is legally authorized to officiate weddings in the state of North Carolina. Among those with authorization are ordained ministers of the Universal Life Church. See the relevant section displayed below:
51-8. License issued by register of deeds.

Every register of deeds shall, upon proper application, issue a license for the marriage of any two persons who are able to answer the questions regarding age, marital status, and intention to marry, and, based on the answers, the register of deeds determines the persons are authorized to be married in accordance with the laws of this State.

View the North Carolina Statutes on the official government state website.