How to get Ordained in New Jersey to Officiate
Written and reviewed by the wedding law liaison team at the Universal Life Church.
Performing a wedding for a friend or family member is an incredible experience. This guide will walk you through everything you need to know about officiating weddings in the state of New Jersey. It's a great honor, but also a great responsibility - so be sure you read through the guide below to make sure you are prepared. Among other things, we'll cover how to become a wedding minister, how to marry someone, and how to make the ceremony legally binding in New Jersey.
Here are the basic steps one must follow to officiate a wedding: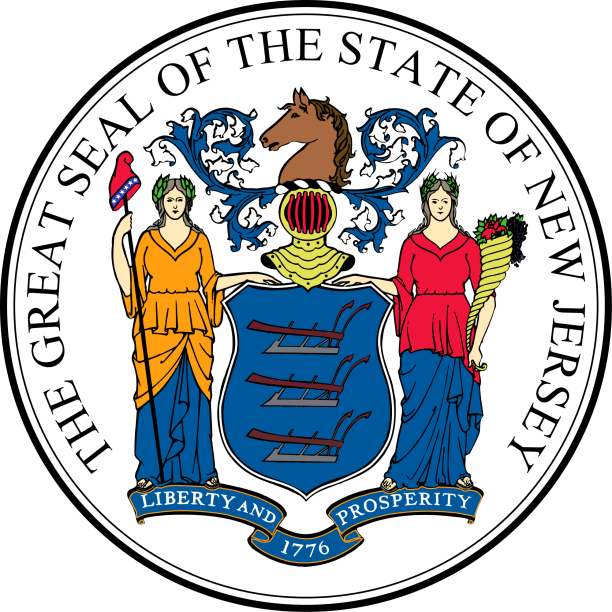 Getting Ordained in New Jersey

If you've never performed a wedding before, the task can seem daunting. That's why we're here to help! Becoming a marriage officiant with the Universal Life Church is quick, easy, and totally free. As soon as you complete and submit the online ordination application, you'll be a legally licensed minister! Members of the Universal Life Church perform weddings in New Jersey on a regular basis with the help of a minister license.

How Do You Perform a Wedding in New Jersey

Most counties in New Jersey will require you to submit your ordination certificate, or minister license. The first step will be to contact the office issuing the marriage license (typically the County Registrar). Introduce yourself as a minister and ask what documentation you'll need to submit to perform a wedding. Requirements can vary from county to county, so we recommend doing your due diligence and double checking what you'll need. If you do require something, you can pick it up from the ULC online store here: Minister Store.

Select a county to see contact information for each office:

New Jersey Wedding Officiant Requirements

Now that you've contacted county marriage officials, you can sign in to your account and order whatever materials you need via our online catalog. For officiants in New Jersey, we generally recommend the Ordination Set and an Official Letter of Good Standing. As requested by marriage officials, be sure to order your documents well in advance of the wedding to ensure everything has time to get processed.

How to Get a New Jersey Marriage License

While the couple is responsible for picking up their marriage license, you should take a look into any local laws that might affect the ceremony. If the wedding is in Bergen County, for example, check ordinances for Bergen County regarding permit requirements for events.

Please note that there is a 3 day waiting period between when the couple obtains the marriage license and when the ceremony can be held. The license is valid for 30 days so the wedding and submission of the completed document need to happen within that timeframe.

New Jersey's Top Wedding Venue
The Estate At Florentine Gardens

How Do You Officiate a Wedding?

Now you're finally ready to perform the wedding! Please feel free to utilize the resources linked below. They contain helpful tips and information on every aspect of performing a wedding. Constructed with our wedding officiants in mind, they'll show you everything you'll need to plan the perfect ceremony.

Many professional ULC ministers use these resources on a regular basis!

Signing the Marriage License in New Jersey

With the ceremony completed, you need to ensure it will be legally binding by submitting the completed marriage license back to the office that issued it. While filling the license out, list your official title as "Minister"; for ceremony type, put "Religious", and for denomination, write "Non-Denominational". No license number will be required of you.

Under address of ministry, provide either your personal ministry or home address in this field. Do not provide the address of the ULC headquarters as the church address. Finally, make sure the paperwork gets submitted before the deadline. That's it, your job is done!
New Jersey Marriage Laws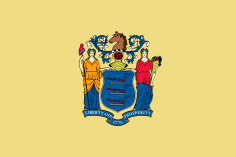 Marriage laws in New Jersey are primarily directed by Title 37 of the state code, which defines the persons authorized to perform a marriage in the State of New Jersey. This includes ordained ministers of the Universal Life Church, among other individuals. We've reproduced a portion of this code below:
37:1-7. Issuing of license; remarriage or reaffirming a civil union.

The licensing officer is hereby empowered to issue marriage or civil union licenses to the contracting parties who, either personally or through an attorney-in-fact pursuant to section 7 of P.L.2011, c.179 (C.37:1-17.3), apply therefor and are entitled under the laws of this State to contract matrimony or establish a civil union, authorizing the marriage or civil union of such parties, which license shall be substantially in the following form:

View the New Jersey Statutes on the official government state website.