How to get Ordained in New Hampshire to Officiate
Written and reviewed by the wedding law liaison team at the Universal Life Church.
Welcome to the ULC marriage laws guide for New Hampshire, the beloved Granite State. Officiating a wedding in this beautiful New England destination is a great honor. Be sure to read through this section carefully in order to ensure that everything goes smoothly on the big day. Here you will learn how to become a wedding minister, how to marry someone, and how to ensure that the marriage ceremony is legally binding for New Hampshire.
Here are the basic steps one must follow to officiate a wedding: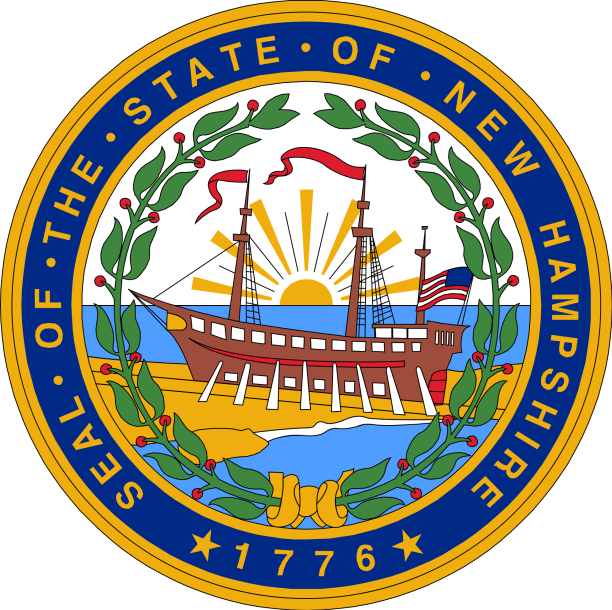 Getting Ordained in New Hampshire

Getting ordained through the Universal Life Church is a quick and easy process, because the ULC believes that anyone who feels so-called should be able to preach their own truth to power. Signing up for free makes you a legally licensed minister of the ULC. Upon submitting the online ordination application, you'll be granted instant access to your account where you can order your minister license. Click the button below to get started.

How Do You Perform a Wedding in New Hampshire

Performing weddings in New Hampshire is a bit different than it is in other states. Once ordained, you should call the office issuing the marriage license. While this is usually a City/Town Clerk, check with the couple in case they went through a probate court or magistrate. Introduce yourself as a minister and ask the officials what materials they'll need to see from you in order to perform a wedding. A quick note: minister registration is generally required for non-residents of New Hampshire. If this applies to you, make sure you mention you aren't a resident and ask about the registration process when you contact them. Any documents or materials you may require are available in the Minister Store here on our website.

Select a county to see contact information for each office:

New Hampshire Wedding Officiant Requirements

If you are required to submit documentation, it can be ordered from our online catalog and shipped the very next business day. Most ministers in New Hampshire found the Ordination Set and the Official Letter of Good Standing to be very helpful in registering to officiate a wedding. Please remember to order your supplies with adequate time to receive them before the wedding.

Even if you are not required to submit documents to the office issuing the marriage license, oftentimes the couple's minds are eased if you can show them proof of your good ministerial standing. If you're planning to perform several weddings, it can be especially handy to have something ready to display.

How to Get a New Hampshire Marriage License

The couple is responsible for applying for and picking up the marriage license. As an ordained minister, it is your job to familiarize yourself with local laws as they pertain to performing a wedding. If the ceremony will be in Carroll County, for example, check local ordinances that may affect the wedding such as permit requirements.

New Hampshire marriage licenses are valid for 90 days and there is no a mandatory waiting period - this means that the couple does not have to wait after receiving the license before a ceremony can legally be performed. The license does have an expiration date, so pay attention to when it needs to be submitted after the ceremony.

New Hampshire's Top Wedding Venue
Castleton Banquet

How Do You Officiate a Wedding?

Now you're finally ready to perform the wedding! Please feel free to utilize the resources linked below. They contain helpful tips and information on every aspect of performing a wedding. Constructed with our wedding officiants in mind, they'll show you everything you'll need to plan the perfect ceremony.

Many professional ULC ministers use these resources on a regular basis!

Signing the Marriage License in New Hampshire

Once the ceremony is over, it is time for you and the couple to fill out the marriage license. Your official title is "Minister"; for ceremony type, put "Religious", and if they ask you for the denomination of the ULC, you should put "Non-Denominational". No ministerial ID is required when filling out the New Hampshire marriage license.

For the address of the church, provide your personal ministry or your home address. Do not put the address of the ULC headquarters. Lastly, remember that the signed license must be turned in to the marriage office before the deadline passes!
New Hampshire Marriage Laws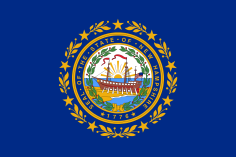 Marriage in New Hampshire is governed by Chapter 457 of Title 43 of the New Hampshire statutes. Ministers ordained online with the Universal Life Church, in addition to a select group of other individuals, are legally permitted to perform marriage in the state. Below, you will find that we have reproduced one portion of this code.
Universal Citation: NH Rev Stat § 457:26 (2019) 457:26 Marriage License. – The town clerk shall deliver to the parties a marriage license embodying the facts required in RSA 457:22, specifying the time when the application was entered, which license shall be delivered to the minister or magistrate who is to officiate, before the marriage is solemnized. The license shall be valid for not more than 90 days from the date of filing.

View the New Hampshire Statutes on the official government state website.