How to get Ordained in Minnesota to Officiate
Written and reviewed by the wedding law liaison team at the Universal Life Church.
Officiating a wedding ceremony is both a great honor, and a great responsibility. That's why we have created this Minnesota state wedding laws guide - to provide helpful information to both couples and ministers. In order to prepare for the big day, we encourage you to follow the guide below. It will go into detail on important topics such as how to become a wedding minister, how to officiate the wedding, and how to make sure the ceremony is legal.
Here are the basic steps one must follow to officiate a wedding: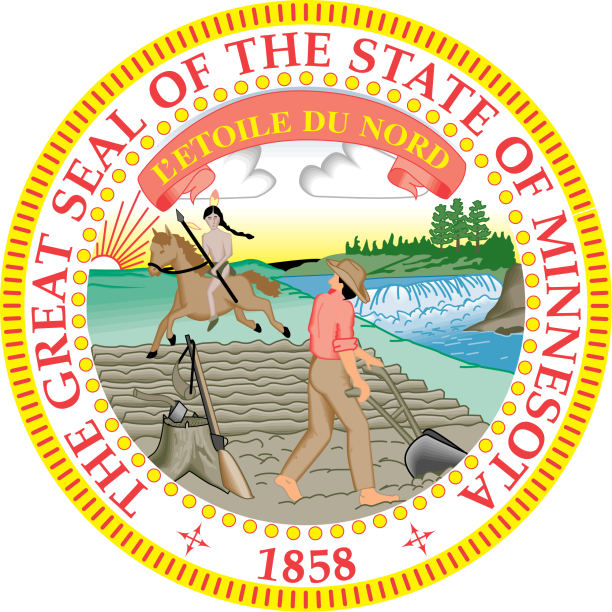 Getting Ordained in Minnesota

Becoming a Universal Life Church marriage officiant is simple, fast, and entirely free. Legally licensed ministers ordained by the ULC perform tons of marriages in Minnesota each year. Once you have your minister license in hand, officiating a wedding is right around the corner! If you've not yet become ordained, click the button below to get started.

How Do You Perform a Wedding in Minnesota

The first step will be to contact the county clerk's office in the county where the wedding will take place. Let the officials know you are a minister performing a wedding in their county and determine what documents they will need to see from you. You may be asked to show a number of items to verify your ordination status. Any other documents or materials are available here on our site in the Minister Store section.

Select a county to see contact information for each office:

Minnesota Wedding Officiant Requirements

Once you've spoken with county marriage officials, simply sign in to your account on our site, and place an order for whatever items you need. Since Minnesota usually requires ministers to complete a registration process, it's a good idea to have physical proof of your ordination on hand. Based on feedback received from our ministers in Minnesota, an Official Letter of Good Standing should do the trick. If for some reason the county clerk asks for additional documentation, we recommend including a Classic Wedding Set in your order.

Not only will having official documents such as an ordination certificate prove useful when registering, but the couple will also appreciate that you've gone the extra mile. After all, part of being a responsible wedding minister is covering all your bases. As requested by county officials, please order your materials well ahead of the ceremony.

How to Get a Minnesota Marriage License

Licenses are issued by the County Clerk's office, and will be picked up by the couple. As a minister, it's your responsibility to understand how marriage licenses work in Minnesota and its individual counties. For example, if the couple plans to get a Benton County marriage license, you should double-check the rules specific to Benton County. In the state of Minnesota, the license is valid for six months. The previous mandatory 5 day waiting period has been eliminated. After the license is picked up, the ceremony can be legally performed. The signed marriage license must be returned to the issuing office within 5 days of the ceremony.

Minnesota's Top Wedding Venue
Profile Event Center

How Do You Officiate a Wedding?

With all this paperwork out of the way, it's time for the fun part: performing the wedding! We encourage you to browse the wedding pages linked below - they've been carefully crafted with our wedding officiants in mind. Whether it's your first ceremony and you need some basic tips, or you're an experienced minister just looking for ideas, these resources offer something for everyone. In fact, many of our ministers have consulted these same pages when becoming professional officiants!

Signing the Marriage License in Minnesota

After the ceremony is over, there's just one last box to check. Along with the couple and their witnesses, you'll need to sign the marriage license to make the marriage official. You may also need to fill in the following blanks on the marriage license: Your official title will be "Minister"; the ceremony type is "Religious"; under denomination, specify "Non-Denominational". If prompted to list an address of ministry, put your personal ministry or home address. Do not put the address of ULC. And don't forget: the signed license must be returned to the issuing office prior to the deadline!
Minnesota Marriage Laws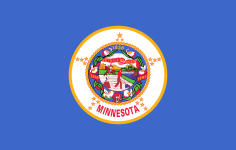 Marriage laws in this state are governed by Chapter 517-519A the state code. This section defines legally authorized to officiate weddings in the State of Minnesota This includes ordained ministers of the Universal Life Church:
Universal Citation: MN Stat § 517.07 (2019) 517.07 LICENSE. Before any persons are joined in civil marriage in Minnesota, a license shall be obtained from the local registrar of any county within Minnesota. The civil marriage need not take place in the county where the license is obtained but must take place within the geographical borders of Minnesota.

View the Minnesota Statutes on the official government state website.