How to get Ordained in Maine to Officiate
Written and reviewed by the wedding law liaison team at the Universal Life Church.
You have arrived at the ULC guide to marriage laws in Maine. This page will explain all the legal aspects of performing a wedding in the great state of Maine. Whether you've been given the honor of officiating, or you're part of a lucky couple getting ready to tie the knot, following this guide will ensure the big day goes smoothly. Below we will outline how to become a wedding minister, how to marry someone, and how to make sure the ceremony is legal.
Here are the basic steps for officiating a wedding: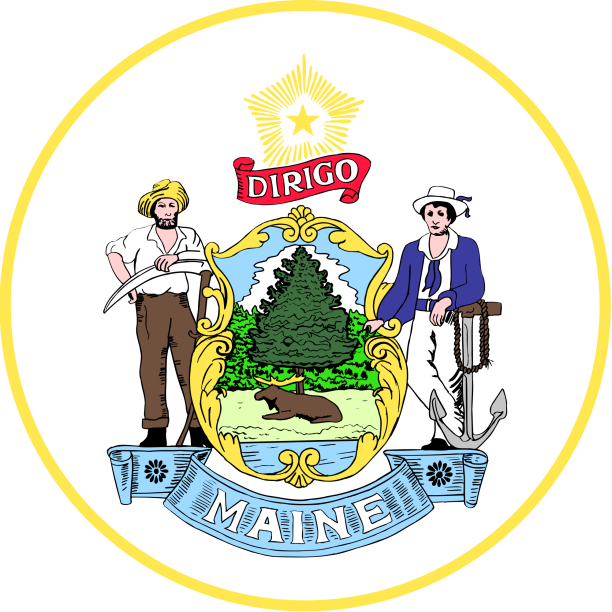 Getting Ordained in Maine

Becoming a marriage officiant with the Universal Life Church is easier than you might think. Our online ordination process is straightforward, fast, and (best of all) cost-free. Legally licensed ministers of the ULC perform countless marriages in Maine each year. Once you have your minister license in hand, officiating a wedding is just around the bend! Click the button below to get started.

How Do You Perform a Wedding in Maine

For starters, you'll need to get in touch with the marriage licensing office in the city or town where the wedding will take place. Call them up, introduce yourself as a minister, and figure out what documents the officials will need to see from you. You might be asked to show a number of items to verify your ordination status with the ULC. Please be aware, however, that these requirements can vary from place to place (which is why it's best to contact officials beforehand). Any materials or documents they might ask for are available via the Minister Store here on our site.

Select a county to see contact information for each office:

What Do You Need to Officiate a Wedding in Maine

Once you've spoken with local marriage officials, simply visit our website and sign in to your account. From there, it's as simple as placing an order for the necessary materials. In case you were curious, one of our more popular items in Maine is the Classic Wedding Set.

In general, ministers are not required to register in Maine. That being said, city and town clerks have been known to request proof of your ordination before giving the "go-ahead" to perform marriage ceremonies. Plus, having your official documents (such as the ordination certificate) on hand just in case will give the couple peace of mind. After all, nobody wants an unprepared wedding minister. As requested by Maine officials, please order your materials well in advance of the ceremony to avoid any hiccups in this process.

How to Get a Maine Marriage License

In Maine, marriage licenses are issued by the city/town clerk's office. Although the couple is in charge of picking up the license itself, ministers should have a thorough understanding of the rules governing marriage licenses in Maine and its individual localities. Let's say the couple is planning to get a Portland marriage license, for example. As the minister, you ought to double-check if there are any specific rules regarding this process in Portland.

In Maine, marriage licenses are valid for 90 days. Once the ceremony has been completed, the signed marriage license must be returned before its expiration date.

Maine's Top Wedding Venue
Fosters Clambakes And Catering

How Do You Officiate a Wedding?

With all the paperwork now in order, you're ready for the fun part: performing the wedding! If you need any assistance in this area, please check out the resources found below. These carefully-tailored pages provide helpful tips and information on all aspects of performing a wedding. Constructed with our wedding officiants in mind, they contain everything you'll need to plan and officiate a wonderful ceremony.

Many ULC ministers have used these tools for guidance when becoming professional officiants!

Signing the Marriage License in Maine

OK, there's just one more step - but it's a vital one! After performing the wedding, you must sign the marriage license (along with the couple and two witnesses). Your official title will be "Minister"; for ceremony type, you'll put "Religious"; for denomination, you'll specify "Non-Denominational". If the license asks for an address of ministry, list your personal ministry or home address. Do not put the address of ULC. A minister ID number won't be required. Lastly, remember that the completed license must be returned to the issuing office before the deadline passes!
Maine Marriage Laws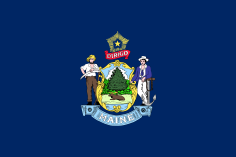 Marriage laws in Maine are primarily directed by Chapter 23 of Title 19-A of the state code. This section defines persons authorized to perform a marriage in the State of Maine, which includes ordained ministers of the Universal Life Church, among other individuals. We've reproduced the relevant portion below:
§652. Issuance of marriage license 1. Marriage license issued. After the filing of notice of intentions of marriage, except as otherwise provided, the clerk or the State Registrar of Vital Statistics shall deliver to the parties a marriage license specifying the time when the intentions were recorded.
[PL 2019, c. 340, §8 (AMD).] 2. Marriage license to nonresidents. [PL 2001, c. 574, §4 (RP).] 3. Void after 90 days. The license is void if not used within 90 days from the day the intentions were filed in accordance with section 651.
[PL 2019, c. 340, §9 (AMD).] 4. Expedited procedure. [PL 2001, c. 574, §4 (RP).] 5. Informational brochure. A marriage license may not be issued until a brochure prepared by the Department of Health and Human Services concerning the effects of alcohol and drugs on fetuses has been given to both parties. The department is responsible for making the brochures available to municipal clerks for distribution.
[PL 1995, c. 694, Pt. B, §2 (NEW); PL 1995, c. 694, Pt. E, §2 (AFF); PL 2001, c. 354, §3 (AMD); PL 2003, c. 689, Pt. B, §6 (REV).] 6. Related parties. A marriage license may not be issued to parties related as described in section 701, subsection 2, unless the clerk or State Registrar of Vital Statistics has received from the parties the physician's certificate of genetic counseling required by section 651.
[PL 2019, c. 340, §10 (AMD).] 7. Parties under 18 years of age. A marriage license may not be issued to persons under 18 years of age without the written consent of their parents, guardians or persons to whom a court has given custody. In the absence of persons qualified to give consent, the judge of probate in the county where each minor resides may grant consent after notice and opportunity for hearing.
[PL 2019, c. 340, §10 (AMD).] 8. Parties under 16 years of age. The clerk or State Registrar of Vital Statistics may not issue a marriage license to a person under 16 years of age.

To view the in-depth wedding laws for Maine state:

Maine Wedding Laws