How to get Ordained in Hawaii to Officiate
Written and reviewed by the wedding law liaison team at the Universal Life Church.
Aloha! We welcome you to the Hawaii marriage laws guide. Officiating a wedding is a great honor and responsibility, so we've created this page to provide guidance to couples and ministers alike. The following guide will explain how to register in Hawaii as a wedding minister, how to perform a marriage in Hawaii, and how to make sure the ceremony is legally binding.
Here are the basic steps one must follow to officiate a wedding: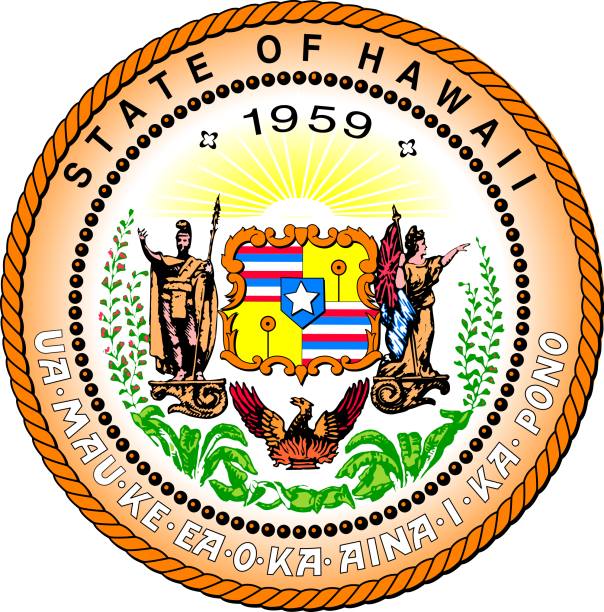 Getting Ordained in Hawaii

Becoming a marriage officiant with the Universal Life Church is simpler than you might think. Our online ordination process is fast, easy, and entirely free. Once you have your minister license in hand, officiating a wedding is right around the corner! Legally licensed ministers of the ULC perform countless marriages in Hawaii each year. Click the button below to get started.

How Do You Perform a Wedding in Hawaii

To officiate a wedding ceremony in Hawaii, you must first register through the State of Hawaii Department of Health. Here is the link to register. In Hawaii, marriages are dealt with at the state level (not the county level, like in most states). To become a "Licensed Religious Marriage Performer" in Hawaii, you will need to submit official documentation to state officials along with your application. They will then issue you a minister license certificate and an ID number. Keep this number on hand - you'll need it when filling out the marriage license.

Select a county to see contact information for each office:

Hawaii Wedding Officiant Requirements

In addition to your application and a small fee, state officials will require you to show proof of your ordination before processing your registration. Based on feedback from our ministers in Hawaii, we recommend ordering a Classic Wedding Set and an Official Letter of Good Standing to make sure the registration process goes smoothly. As requested by state officials, please order your materials well in advance of the ceremony to avoid complications.

How to Get a Hawaii Marriage License

In Hawaii, marriage licenses are issued by the state's Department of Health. Although it is the couple's job to pick up the marriage license, the minister ought to brush up on the rules governing marriage licenses in the state of Hawaii. Let's say the couple is planning to get a Hilo County marriage license, for example. As the minister, you ought to double-check if there are any rules specific to Hilo County that the couple might not be aware of.

In Hawaii, marriage licenses are valid for 30 days. Note that there is no mandatory waiting period - meaning that the couple can get married right away if they please. After the ceremony has been completed, the signed marriage license must be returned by the expiration date.

Hawaii's Top Wedding Venue
Haiku Gardens

How Do You Officiate a Wedding?

Once all the paperwork is in order, you're ready to perform the wedding! If you need any guidance in this area, we encourage you to check out the tools found below. They offer useful tips and information on all aspects of performing a marriage ceremony. Crafted with our wedding officiants in mind, these pages will show you how to officiate the perfect wedding.

Many ULC ministers have used these same resources for guidance when becoming professional officiants!

Signing the Marriage License in Hawaii

Now there's just one final step - but it's an important one! After performing the wedding, you must sign the marriage license along with the couple (no witnesses are required). Your official title will be "Minister"; for ceremony type, put "Religious"; for denomination, write "Non-Denominational". You'll also list your state-issued ministerial ID number. Lastly, remember that the signed license must be turned in to the marriage office before the deadline passes!

Important: Hawaii requires that the address and phone number of ULC be listed on the marriage license. Make sure to include the following information before turning in the license:

ULC Ministries 2720 1st Ave S Seattle, WA 98134 206-285-1086
Hawaii Marriage Laws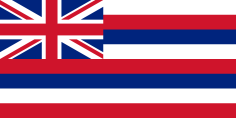 Hawaii marriage laws are found under Chapter 572 Title 31 of the state code. This section explains who is legally authorized to officiate weddings in the State of Hawaii. Among those with authorization are ordained ministers of the Universal Life Church. The relevant section is displayed here:
Universal Citation: HI Rev Stat § 572-5 (2019) §572-5 Marriage license; agent to grant; fee. (a) The department of health shall appoint, and at its pleasure remove, one or more suitable persons as agents authorized to grant marriage licenses under this chapter in each judicial circuit. The agents may issue licenses from any state facility when deemed necessary by the director. Any agent appointed under this subsection and receiving an application for a marriage license shall collect from the applicant for the license $60, of which the agent, except those provided for in subsection

View the Hawaii Statutes on the official government state website.