How to get Ordained in Nevada to Officiate
Written and reviewed by the wedding law liaison team at the Universal Life Church.
Being asked to officiate a wedding in Nevada is an incredible honor. It's also a big responsibility, which is why we've created this page to provide a one-stop resource to both couples and ministers. We encourage you to follow the guide below to help insure that all important preparations are made before the wedding. The following guide includes details on how to get ordained as a wedding minister, how to perform a marriage ceremony, and how to make sure the wedding is legal in Nevada.
Here are the basic steps one must follow to officiate a wedding: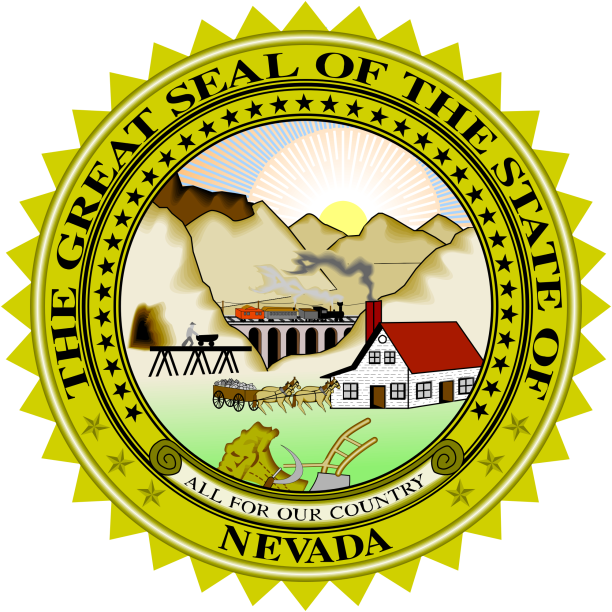 Getting Ordained in Nevada

The Universal Life Church online ordination process is straightforward, quick, and free. Legally licensed ministers of the ULC perform scores of marriages in Nevada each year. In case you're not yet ordained with us, simply click the big button below to get started.

How Do You Perform a Wedding in Nevada

Nevada is one of the few places in the country where every single minister is required to register with the county clerk before they are able to perform a wedding ceremony. After you get ordained online, the next step will be for you to order the Nevada Wedding Set which includes everything that you will need to register and perform a wedding in the State of Nevada. When you are placing your order on our site, you will need to specify the county in which the ceremony will take place.

You will also need to specify if you are planning to perform one single ceremony or (and this option is only available to Nevada State residents) several ceremonies. A single ceremony application will require that you submit the completed paperwork no greater than 90 days prior to the ceremony and no less than 30 days prior. This gives you a 60 day window in which to order the package, fill it out, and submit it for registration with the county clerk. We know it's complicated; you can find additional instructions on the product page linked above for the Nevada Wedding Set.

If you are looking to become an officiant to perform a ceremony during the Burning Man Festival, then you will need to look for the Playa Wedding Kit on our site to meet the requirements for this purpose.

Select a county to see contact information for each office:

What Do You Need to Officiate a Wedding in Nevada

After you get ordained, simply visit our website, sign in to your account, and order the materials you need via our online catalog. Since ministers are always required to register in Nevada, we've created a specific Nevada Wedding Set which includes all the documents you'll need to submit. As requested by county officials, please order your materials in time for your registration to be processed before the ceremony.

How to Get a Nevada Marriage License

In Nevada, marriage licenses are issued by the county clerk's office. Although it is the couple's job to pick up the license from the Clerk, the minister should study up on the rules governing marriage licenses in Nevada at the county level. If the couple is planning to get a Clark County marriage license, for example, the minister should double-check if there are any rules or regulations specific to Clark County that they need to know about (and boy, are there!).

In Nevada, marriage licenses are valid for one full year from the date of issue. Nevada does not have a mandatory waiting period and the ceremony can legally be performed immediately. Once the ceremony has been completed, the signed marriage license must be returned by the expiration date.

Nevada's Top Wedding Venue
Lavender Ridge

How Do You Officiate a Wedding?

Once the minister registration is complete with the clerk's office, you're finally ready to perform the wedding! Congratulations on making it this far. Please feel free to use the carefully-tailored resources below, which contain helpful tips and information on every aspect of performing a wedding. Constructed with our wedding officiants in mind, they have everything you'll need to plan the perfect ceremony.

Many professional ULC ministers use these resources on a regular basis!

Signing the Marriage License in Nevada

After performing the wedding, you must be sure to sign the marriage license along with the couple and their witnesses. Remember that your official title is "Minister"; the ceremony type is "Religious", and for denomination, write "Non-Denominational".

For the address of ministry, put your personal ministry or home address. Do not put the address of ULC. No license number will be required. Please remember that the signed license must be turned in to the marriage office before the deadline passes for it to be legally filed!
Nevada Marriage Laws
Nevada's marriage laws are governed by Chapter 22 of Title 11 of the state code. This section explains who is legally authorized to officiate weddings in Nevada. Among those eligible are ordained ministers of the Universal Life Church. The relevant section displayed below: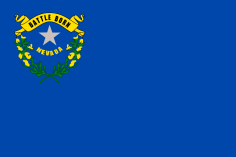 Except as otherwise provided in NRS 122.0615, before persons may be joined in marriage, a license must be obtained for that purpose from the county clerk of any county in the State. Except as otherwise provided in this subsection, the license must be issued at the county seat of that county. The board of county commissioners:

To view the in-depth wedding laws for Nevada state:

Nevada Wedding Laws