Delaware Wedding Laws
Written and reviewed by the wedding law liaison team at the Universal Life Church.
Welcome to the Delaware marriage laws guide! Officiating a wedding is an incredible honor, but it also comes with plenty of responsibility - which is why we've created this page to provide guidance to couples and ministers alike. To help make sure everything goes smoothly on the big day, we've created a step-by-step guide that will explain how to become a wedding minister, how to marry someone, and how to make sure the ceremony is legal in Alabama.
Here are the basic steps one must follow to officiate a wedding: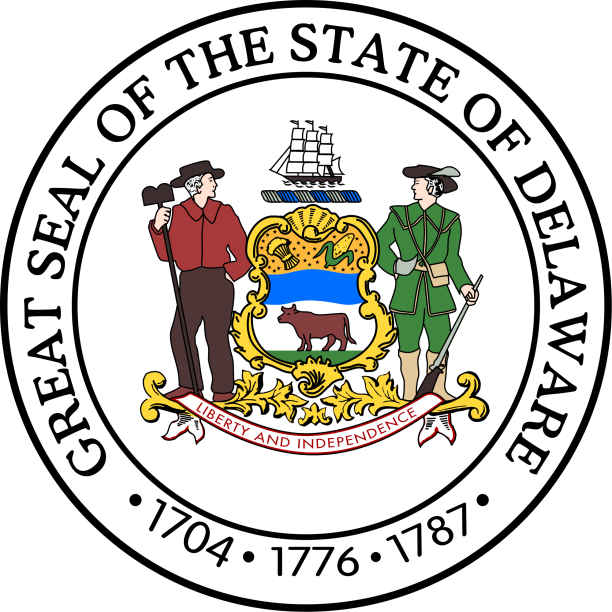 How Do I Become Ordained to Marry in Delaware

Becoming a marriage officiant with the Universal Life Church is even easier than most people anticipate. Our online ordination process is simple, fast, and entirely free. Once you have your minister license in hand, officiating a wedding is right around the corner! In fact, legally licensed ministers of the ULC perform countless marriages in Delaware each year. Click the button below to get started.

How Do You Perform a Wedding in Delaware

Your first move will be to contact the county clerk's office in the county where the wedding will be held. Introduce yourself as a minister and ask what documents you'll need to present as proof of ordination. Keep in mind, these requirements can vary based on your locality, so it is best to get clarification before proceeding. Any materials or documents you might need are available via the Minister Store here on our site.

Select a county to see contact information for each office:

What Do You Need to Officiate a Wedding in Delaware

Once you've spoken with local marriage officials, simply visit our website, sign in to your account, and order the necessary supplies. In general, ministers are not required to register in Delaware. That being said, it's not uncommon for the county clerk to ask for proof of your ordination before giving the "go-ahead" to perform marriage ceremonies. Plus, it gives the couple peace of mind to know that their wedding minister has all the official documents, like your ordination certificate, on hand. Cognizant of this information, most of our ministers in Delaware choose to order the Classic Wedding Set.

How to Get a Delaware Marriage License

In Delaware, marriage licenses are issued by the county clerk's office. While it's the couple's job to get the license, the minister should understand the rules governing marriage licenses in Delaware and its individual counties. For example, let's say the couple is planning to get a New Castle County marriage license. The minister should double-check if there are any specific rules regarding marriage licenses in this locality that the couple might not be aware of.

In Delaware, all marriage licenses are good for 30 days before expiring. There is a mandatory 1-day waiting period - meaning that after they receive the license, the couple must wait at least 24 hours before ceremony can be legally performed. After the ceremony has been completed, the license must be returned before the expiration date.

Delaware's Top Wedding Venue
Middletown Memorial Hall

How Do You Officiate a Wedding?

Once all the paperwork is in order, you're ready to perform the wedding! If you need any guidance in this area, don't hesitate to utilize the tools found below. These carefully-tailored resources provide helpful tips and information on all aspects of performing a wedding ceremony. Constructed with our wedding officiants in mind, they contain everything you'll need to plan the perfect ceremony.

Many ULC ministers have used these resources for guidance when becoming professional officiants!

Finalizing the Marriage

Final step: make sure to sign the marriage license and have the couple and one witness sign it as well. There are also a couple important fields to fill out. Your official title will be "Minister"; for ceremony type, put "Religious"; for denomination, write "Non-Denominational".

If prompted to list an address of ministry, list your personal ministry or home address. Do not put the address of ULC headquarters. Lastly, make sure the paperwork gets submitted prior to the deadline!
Delaware Marriage Laws
Delaware marriage laws are governed by Section 106 of the state code. This section explains who is legally authorized to officiate weddings in the State of Delaware. Of course, among those with authorization are ordained ministers of the Universal Life Church. The relevant section is displayed below: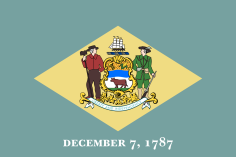 § 106 Solemnization of marriages; production of license; penalty; registration of persons authorized to solemnize marriages.

(a)",A clergyperson or minister of any religion, current and former Judges of this State's Supreme Court, Superior Court, Family Court, Court of Chancery, Court of Common Pleas, Justice of the Peace Court, federal Judges, federal Magistrates, clerks of the peace of various counties and current and former judges from other jurisdictions with written authorization by the clerk of the peace from the county in Delaware where the ceremony is to be performed may solemnize marriages between persons who may lawfully enter into the matrimonial relation. The Clerk of the Peace in each county for good cause being shown may:

(1)",Allow by written permit within that Clerk's respective county, any duly sworn member of another state's judiciary, to solemnize marriages in the State between persons who may lawfully enter into the matrimonial relation.

(2)",Allow by written permit within that Clerk's respective county, the Clerk of the Peace from another county within the State to solemnize marriages in the State between persons who may lawfully enter into the matrimonial relation.

Within the limits of any incorporated municipality, the Mayor thereof may solemnize marriages between persons who may lawfully enter into matrimonial relation. Marriages shall be solemnized in the presence of at least 2 reputable witnesses who shall sign the certificate of marriage as prescribed by this chapter. Marriages may also be solemnized or contracted according to the forms and usages of any religious society. No marriage shall be solemnized or contracted without the production of a license issued pursuant to this chapter.

(b)",For purposes of this section, the words "resident of this State" shall include the son or daughter of a person who has been domiciled within the State for 1 year or more, notwithstanding the actual place of residence of the son or daughter immediately prior to the date of the marriage.

(c)",In the case of absence or disability of the duly elected Clerk of the Peace, the chief deputy or, if there is no chief deputy, a deputy employed in the office of the Clerk of the Peace, shall be authorized to solemnize marriages.

(d)",Whoever, not being authorized by this section, solemnizes a marriage, shall be fined $100, and in default of the payment of such fine shall be imprisoned not more than 30 days, and such marriage shall be void, unless it is in other respects lawful and is consummated with the full belief of either of the parties in its validity.

(e)",Other than as provided in this subsection, nothing in this section shall be construed to require any person (including any clergyperson or minister of any religion) authorized to solemnize a marriage to solemnize any marriage, and no such authorized person who fails or refuses for any reason to solemnize a marriage shall be subject to any fine or other penalty for such failure or refusal. Notwithstanding the preceding sentence, a clerk of the peace who issues a marriage license, or a deputy thereof, shall be required to perform a solemnization of such marriage if requested by the applicants for such license.